Who are Click & Drive Car Hire?
Click & Drive Car Hire was setup to provide users with an easy way to compare car hire rates from a number of car hire providers without you having to trawl the internet to find the best prices. We search for you so you don't have to.
How do I pay for car hire?
You need to pay for your car hire online using a credit card.
What is a voucher?
After making your reservation you will receive a voucher from your car rental provider. You can think of this voucher as a ticket to be presented when you collect your vehicle. The voucher will contain important information such as the location of where to collect your vehicle from.
Can I have additional drivers for my car hire?
Yes generally most car rental companies will allow additional drivers to be added to the rental, but most will make an additional charge for this. This should be made clear when you are signing up for your rental.
What does Excess mean on insurance?
When you hire a car in the UK your car rental agreement will include CDW, Third Party Liability and Theft.
However there will be an Excess on the CDW and Theft part of the agreement. This means that in the event of theft or damage to the rental, you must pay the excess portion of the cost to the rental company.
Can I take out additional insurance to cover the Excess?
Yes at the time you are placing the booking you can take out extra insurance to cover this, with the price displayed at the time of rental quote.
Must I take out Excess Cover?
No, Excess insurance is voluntary which you can decline, however should you subsequently have damage or have the vehicle stolen, you would be liable for the excess charge.
Does my car hire include insurance?
If you hire a car in the UK your rental agreement will include cover for, CDW (Collision Damage Waiver) also known as LDW (Loss Damage Waiver), Third Party Liability and Theft.
Can I have a child seat?
Yes you can ask for a child seat when you order, but you will be charged extra for this service.
CAR HIRE QUOTE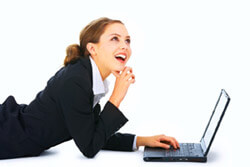 We display the cheapest vehicles first so you can make an informed choice. We offers access to a full range of rentals from small compact cars through to top of the range executive models and sports cars. The choice is yours.
Straight Forward Car Hire